---
Editorial by Fatih Kucukdurmaz - SICOT Young Surgeons Committee Chairman
Bacteria and cancer cells are talking to each other
Social interaction and collective behaviour are basic instincts in organisms surviving at all levels of the life cycle. Living as a group allows individuals to survive more strongly under harsh conditions than individuals who act alone. This general principle of biology is becoming more apparent for us as our knowledge about the Microcosmos has increased in the last decade. Read more...
---
SICOT Events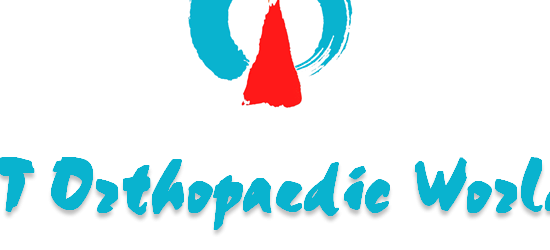 Online congress registration is open here.

Abstract submission is open here. The deadline is 15 March 2015!

SICOT Travelling Scholarship: 10 doctors, 6 from Brazil and 4 from SLAOT countries outside Brazil, will be offered this award. The accommodation will be booked by SICOT (4 nights) and the travel expenses (in economy class) will be reimbursed upon providing relevant documents. The purpose is to allow Associate members of SICOT from SLAOT countries to attend the 36th SICOT Orthopaedic World Congress in Guangzhou, China. Read more...

SICOT is pleased to announce that Professors Guo Wei and Jianguo Zhang will be delivering plenary lectures at the Congress. Read more...

Don't miss this unique opportunity to promote your products and services to leading international orthopaedic surgeons, traumatologists and specialists in related fields. Read more...
---
SICOT News
Report on the SICOT/EOA Trainee Day 2014
On 15 December 2014, the 22nd SICOT Trainees' Meeting was held in collaboration with the Egyptian Orthopaedic Association (EOA) in Cairo. This year the meeting included prominent SICOT figures from all over the world who delivered many beneficial lectures, such as Kandiah Raveendran, past SICOT First Vice President, who gave a presentation about 'Evidence based medicine in osteoarthritis management', Andrew Quaile, Associate Editor of the International Orthopaedics journal, who gave a lecture about 'Report writing for English Language Papers' and Werner Knopp, SICOT Ambassador, who comes to Cairo for each SICOT/EOA Trainees' Meeting and this time gave a lecture about 'e-Learning: Experience in Germany'.Read more...

Your guide to the SICOT Diploma in trauma and orthopaedics
Sherif Elnikety, one of the top two candidates of the 2012 SICOT Diploma Examination, has written an article explaining how best to prepare for, take and succeed at the international trauma and orthopaedics exit exam. This article originally appeared in the January 2015 issue of the Bulletin of the Royal College of Surgeons. The article can be viewed and downloaded here: bit.ly/sicotdip
---
SICOT Global Network for Electronic Learning - SIGNEL
Removal of the infrapatella fat pad during total knee arthroplasty: does it affect patient outcomes?
Robert Moverley, Derfel Williams, Nikolaos Bardakos & Richard Field
Purpose The function of the infrapatella fat pad (IFP) is debated, but it is thought to have a biomechanical and biological role. Removal of the IFP during total knee arthroplasty (TKA) remains a matter of surgeon preference. This study sought to establish if removal of the IFP during TKA affected patient outcome. Read more...

Case of the Month
by Mohamed Sukeik, Julia Kao & Amar Ranawat
A 37-year-old athletic male underwent an open reduction and internal fixation (ORIF) of his right hip for a stress fracture sustained whilst running the New York Marathon. However, due to non-union of his fracture he underwent revision of the fixation with bone grafting. He presented with persistent pain in the right hip after 18 months from his second operation. Read more...
---
Scientific Debate
Labral debridement versus refixation
by Ahmed Rabie & Ahmed H. Abdelazeem
The labrum is the fibrocartilage triangle that covers the edge of the acetabular fossa. It has many functions but the most important and well approved one is that it maintains a fluid seal around and inside the hip joint. Another proved function is its proprioceptive function. It is now proved that the labrum has pain receptors and this is the most common complaint in patients with labral tears. Read more...
---
Fellowship News
'SICOT meets SICOT' fellowship report from Székesfehérvár, Hungary
by Udo E. Anyaehie
I had applied twice for the 'SICOT meets SICOT' fellowship programme without success so I was enthralled after my third application when I received an email from SICOT saying I had been accepted for the SICOT fellowship for 2013. At first I thought it was a dream but then there I was reading this awesome dream come true. The St. George University Teaching Hospital in Székesfehérvár, Hungary, graciously accepted to have me under the Head of Department of Orthopaedics, Prof Laszlo Bucsi, for one month. Read more...

'SICOT meets SICOT' fellowship programme expands to Algeria
The University Hospital of Blida in Algeria will host French-speaking trainees under the 'SICOT meets SICOT' Fellowship Programme. Candidates will have the possibility to train in Tumour Surgery, Spinal Surgery, General Traumatology, and Prosthetic Surgery at this centre of excellence.
Notre service d'orthopédie accueillera avec joie des stagiaires dans le cadre du 'SICOT meets SICOT' Fellowship Programme.
La ville de Blida est située à 50 km au sud d'Alger. Elle est très agréable à vivre avec une population de 800.000 habitants et est située dans le croisement des routes allant de l'est-ouest et du sud-nord.
L'hôpital abritant le service du Prof Hamidani est universitaire. Le service de traumatologie accueille des étudiants de tous les niveaux. Nous sommes spécialisés dans la chirurgie des tumeurs et du rachis. Mais le service qui comprend 60 lits fait de la traumatologie générale, de la traumatologie des accidents et de la gérontologie, de la traumatologie sportive et de la chirurgie de la main et la chirurgie prothétique de la hanche-genou.
Le service comprend 60 lits, mais également un internat (logement et nourriture) pouvant accueillir des candidat(e)s pour le 'SICOT meets SICOT' Fellowship. Nous pouvons accueillir des stagiaires pour une période de 3 mois ou moins.
---
Training Around the World
Orthopaedic Training in Russia
by Ilmira Aleeva & Bassel El-Osta
Lately, there has been a lot of interest in the biggest country on Earth, Russia, the mother of engineering, sciences and obviously medicine. Who doesn't know Prof Vechnevski and Prof Ilazarov? During the time of the Soviet Union, many doctors from all over the world came and studied undergraduate and postgraduate medicine in the USSR. Some for free while others had to pay. Some became very famous and successful in their home country and some did not. So, what is the secret? Read more...
---
Women in Orthopaedics
Interview with Patricia Fucs
by Peace Amaraegbulam
In her article, 'Women Surgeons - Still in a male-dominated world', published in the Yale Journal of Biology and Medicine of December 2008, Julie A. Freischlag described three phases in the surgical career of women. In the first phase, she wants to 'do it all, and accomplish much in a short time'. Then, she has to find a symbiosis between work and life achievements. She needs to effectively organise her career, family and other relationships to achieve a balance. And in all these, she has to find meaning to her life. Read more...
---
Editorial Department
Editorial Secretary: Hatem Said
Associate Editor: Syah Bahari
Editorial Production: Linda Ridefjord
Editorial Board: Ahmed Abdel Azeem, Kamal Bali, Bassel El-Osta, Anthony Hall, Shalin Maheshwari, Maximilian Rudert, Mohamed Sukeik
SICOT aisbl, Rue de la Loi 26-b.13, 1040 Brussels, Belgium
Tel.: +32 2 648 68 23 | Fax: +32 2 649 86 01
E-mail: [email protected] | Website: www.sicot.org
---
Disclaimer: Some of the views and information expressed in this e-Newsletter include external contributors whose views are not necessarily those of SICOT. SICOT is not responsible for the content of any external internet sites.
---