Best wishes for 2019 to you and your family from SICOT!
A Successful 39th SICOT Orthopaedic World Congress
Dear Friends,
On behalf of the SICOT Board of Directors, thank you for your participation in the very successful 39th SICOT Orthopaedic World Congress in Montreal! The meeting attracted over 2,500 participants from all over the world (approximately 80 countries). SICOT is extremely grateful to all invited speakers, moderators and peer reviewers from the Scientific Board for their invaluable contribution to the programme. The meeting included 50 instructional symposia from practice and research leaders, as well as very informative podium presentations and scientific posters. Read more...

Thank you for your participation in the 39th SICOT Orthopaedic World Congress in Montreal!
♦ Photos
All photos taken during the Congress can be viewed here. Enjoy!

♦ Awards
Congratulations to all the award winners! The list of winners can be found here.

♦ Diploma Examination
Congratulations also to those candidates who successfully passed the examination in Montreal! Syed M. Nadeem from Ireland and Shiv Sha from the United Kingdom received the German Fellowships. Read more...
*********************************************************************************************************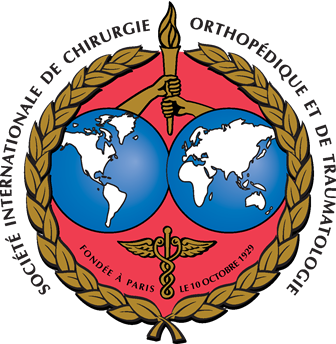 A combined meeting with the Pan Arab Orthopaedic Association
4-7 December 2019 – Muscat, Oman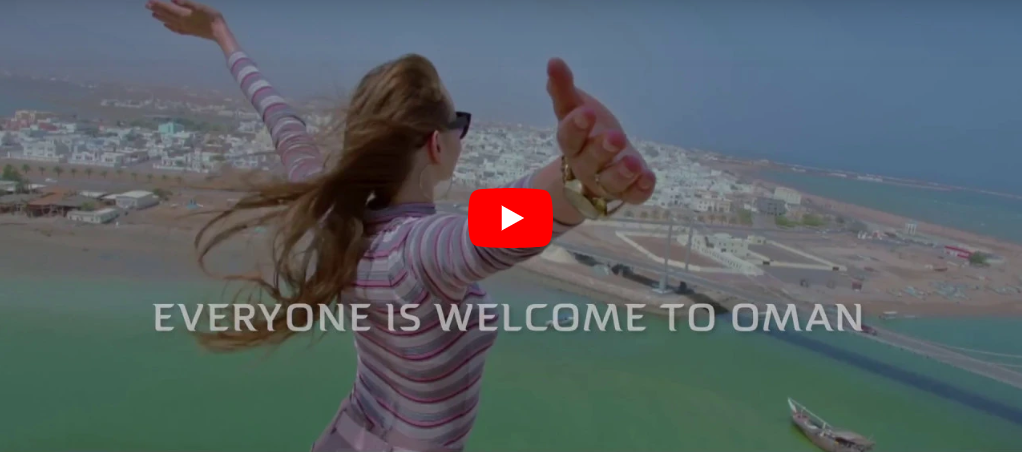 More information soon at www.sicot.org/muscat
*********************************************************************************************************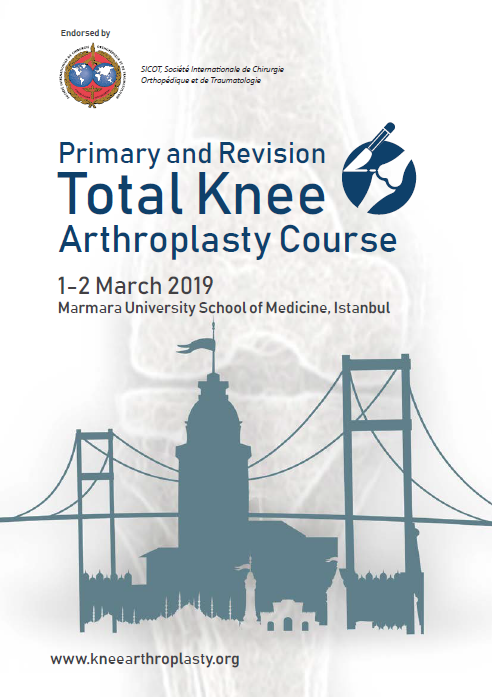 Dear Colleagues,
It is a great honor and pleasure for us to invite you to Istanbul for the Primary and Revision Total Knee Arthroplasty Course which will be held on 1-2 March 2019 at Marmara University School of Medicine, in İstanbul, Turkey.
The Course will bring together orthopedic surgeons from all around the world focusing on knee arthroplasty, in this unique city of İstanbul where Europe and Asia meet. The Scientific Programme, with a mixture of interactive discussions and cadaver practice, will provide the opportunity to share knowledge and experience in the field.
We believe that the course will provide many opportunities to our colleagues to come together with the key opinion leaders, improve their international network around the world and their skills, and share state of the art topics and inventions in arthroplasty.
We aim to improve arthroplasty skills of the participants through the course. The participants will also have the opportunity to discover the attractions of the timeless city, enjoy the delicious tastes of Turkish cuisine, and experience the traditional Turkish hospitality.
We believe that the Primary and Revision Total Knee Arthroplasty Course will be a major event remaining long in the memory of all participants.
Let's meet in Istanbul at the beginning of Spring 2019!
Best regards,
Francesco Falez
Co-Chairman
Ömer Faruk Bilgen
Co-Chairman
Fatih Küçükdurmaz
Course Secretary
SICOT Executive Committee
SICOT welcomes John P. Dormans as its new President for the 2018-2020 term. It also congratulates Ashok Johari on having been voted to the position of President-Elect by the International Council. The full list of Executive Committee members can be found here.
Report on the 2018 SICOT Comprehensive Shoulder Course
by Tak Man Wong
With the success of the first and second SICOT cadaveric courses in 2016 and 2017 respectively, the third SICOT cadaveric course was held on 9-11 August 2018 at Siriraj Hospital in Bangkok. The theme this time was again "Shoulder Surgery", which was designed for practicing surgeons who had an interest in shoulder surgery. Prof Frankie Leung (Hong Kong) was the SICOT cadaveric course director. Kongkhet Riansuwan (Thailand) and I were the chairpersons of this course. We were also glad to have Richard Page (Australia), In Ho Jeon (South Korea), Denny Lie (Singapore), Chanakarn Phornphutkul (Thailand), Ekavit Keyurapan (Thailand), Peter Yau (Hong Kong), Tak Wing Lau (Hong Kong), Yau Bun Wong (Hong Kong) and Dennis Yee (Hong Kong) as faculty members. Read more...
Partnership between OrthoEvidence and SICOT
We're excited to announce a partnership between OrthoEvidence and SICOT. Through this partnership, SICOT members are eligible for a FREE Premium Account with OrthoEvidence. OrthoEvidence is the global source for summarized, high quality orthopaedic research from around the globe. Stay up to date with all the best evidence each month with OrthoEvidence! Your FREE Premium Account is ready and waiting for you. Become a SICOT member and register today! Join here...
If you are already a member, you can register via the Members Area (login required).
Fellowships opening and closing
The HKU/SICOT Training Fellowship and the Alexandria/SICOT Fellowship are now open for applications. The application deadline for the SICOT Travelling Fellowships is 31 December 2018!

Alexandria/SICOT Fellowship Report
by Nirmal D. Patil
I would like to thank SICOT for giving me this great opportunity. SICOT and the Faculty of El-Hadra Orthopedic Hospital had arranged accommodation, airfare, and food for me. My SICOT fellowship in the Spine unit of El-Hadra Orthopedic Hospital for 6 months has been a memorable and great learning experience. Upon my arrival, I was received at the airport by the residents and was then taken to my apartment. The room was clean and all the necessary arrangements for my comfort were made. Read more...

2018 HKU/SICOT Fellowship Report
by Thejaswi Shanthakumar Gayathri
The HKU/SICOT Fellowship in Orthopaedics is one of the most sought-after fellowships among SICOT fellowships. It usually has a long waiting period. I had applied in the year 2015-16 and the next slot available was for January 2018. Suffice to say that I was honoured and excited to have this opportunity. Read more...
Check out all the fellowships that SICOT has to offer here!

Hips and Knees
The anterior impingement test used for diagnosis of Femoroacetabular impingement includes:
Passive flexion, abduction and external rotation of the affected hip

Passive flexion, adduction and internal rotation of the affected hip

Passive flexion, adduction and external rotation of the affected hip

Passive extension, abduction and external rotation of the affected hip

Passive flexion, abduction and internal rotation of the affected hip
Editorial Department
Editorial Secretary: Syah Bahari
Associate Editors: Ahmed Abdel Azeem & Mohamed Sukeik
Editorial Production: Linda Ridefjord
Editorial Board: Bassel El-Osta, Temiloluwa Olufemi, Gandhi Solayar & Pavel Volotovski
SICOT aisbl, Rue de la Loi 26-b.13, 1040 Brussels, Belgium
Tel.: +32 2 648 68 23 | E-mail: [email protected] | Website: www.sicot.org

Disclaimer
Some of the views and information expressed in this e-Newsletter include external contributors whose views are not necessarily those of SICOT. SICOT is not responsible for the content of any external internet sites.