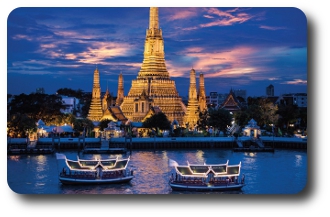 SICOT Comprehensive Shoulder Course
with Cadaveric Dissection
22-24 June 2017 (3 days)
Siriraj Hospital, Bangkok, Thailand
Click here to view the photos of the event
Welcome Message
It is our great pleasure to announce this educational event organised by SICOT.
The course is designed for practising surgeons who have an interest in shoulder surgery. The course will provide an understanding of shoulder surgery across Arthroscopy, Trauma, and Arthroplasty. During the 3-day event, participants will learn, discuss and debate a highly diverse agenda on all aspects of shoulder surgeries. Case discussions and highly practical hands-on cadaveric workshops will enable participants to learn from the experts' rich experiences, tips, and tricks.
We have an excellent venue in Bangkok and participants will enjoy both the educational content and the Thai hospitality.
Frankie Leung (Hong Kong)
SICOT Cadaveric Course Director

Tak Man Wong (Hong Kong) & Khongkhet Riansuwan (Thailand)
Course Chairpersons
Faculty
Hatem Said (Egypt)
Dongju Shin (Korea)
Peter Yau (Hong Kong)
Christian Fang (Hong Kong)
Andy Wee (Singapore)
Jimmy Jin (China)
Lijun Zhu (China)
Programme at a glance

Lectures

​Sport medicine:

​Anatomy and surgical techniques in shoulder arthroscopy

Anterior shoulder instability

Biceps tendinitis

Impingement syndrome and rotator cuff tear

​​​Trauma:

​Anatomy around shoulder

Surgical approaches to shoulder, humeral shaft and scapula

Fracture clavicle and ACJ injury

Fracture proximal humerus- plating

Fracture proximal humerus- nailing

MIPO technique treating humeral shaft fractures

Arthroplasty:

Hemiarthroplasty for irreparable fracture proximal humerus

Biomechanics of revere arthroplasty

Surgical techniques in reverse arthroplasty

Indications and prerequisites for reverse shoulder arthroplasty

Hands-on Cadaver Lab

Arthroscopic bankart repair

Arthroscopic SLAP repair

Arthroscopic sub acromial decompression

Arthroscopic simple rotator cuff repair

ACJ dislocation and clavicle fracture

Surgical approaches proximal humerus

Proximal humerus fracture (IM nail and plate)

Surgical approaches to humeral shaft

MIPO humeral shaft fracture

Hemiarthroplasty

Reverse shoulder arthroplasty
Registration & Fees
Course fees:
EUR 800 for SICOT members

EUR 950 for non-members

Registrants should:
have an account on the SICOT website. If you do not have an account, please create one here.

e-mail the SICOT Head Office at [email protected] for course registration and payment details. Payment can be made by credit card.

Registration deadline: 19 May 2017
Places are limited so early registration is recommended.
Cancellation Policy
Date of cancellation

Refund (in %)

Before and on 22 May 2017

100%

Between 23 May and 20 June 2017 included

70%

After and on 21 June 2017
(including cancellations due to visa refusal)

0%

Hotel Booking
To be arranged by the participants. A list of nearby hotels will be provided to registered participants.