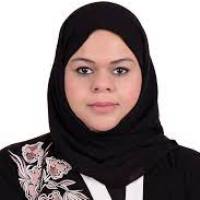 Dalal Bubshait (Saudi Arabia)
SICOT Active Member
I would like to start by saying that I was blessed to know myself and what I wanted from a young age, and was able to study and work in a specialty I love driven by pure passion to learn. I was also blessed by an extraordinary mother and older sister (God bless their souls) who raised me on the principle 'Nothing is impossible, nothing is difficult, there is no failure as it is all called learning with trial and error, so follow your passion as long as you're doing it for the right reasons. This has resonated all through my journey in orthopaedics.
I was a pretty determinate child who decided to be a doctor in my 5th year of elementary school after seeing an open heart surgery on TV and being mesmerized by the beating heart while the surgeons were suturing. I told my mother I wanted to enroll in the medical school and my peers told me it was difficult. She responded with 2 questions: Has it never been done before? And those who say it is difficult, are they in medical school or peers who are too scared to apply?
I answered: Well, there are hundreds of graduates every year.
Then she said: If it is doable and you want it, start and work hard then you will be one of those graduates. When you try and see for yourself that it is difficult or you can't continue, then choose another path. Don't use other people's experiences and their fears as your own, learn from it and start working!
Armed with this strength, I crossed the first hurdle and commenced my medical journey. I decided to be a surgeon in anatomy class where I became fascinated by God's creation of each and every fibre of the human body where everything has its purpose - even the little toe.
In my 5th year of medical school, I decided to be an Orthopedic surgeon. A couple of friends and I had spent the summer vacation in Operating Rooms with lots of exposure to different surgeries and specialties. By being a good observer, I noticed the variety of procedures in Orthopaedics - sometimes its soft tissue releases, and other times it involves instruments and gadgets that are so cool and not regularly used in any other specialties.
Then came the second hurdle, Orthopedics in Saudi Arabia is a MALE specialty (as I was told in the ancient year of 2000!!). Naturally, I went to my mother for advice again.
She asked the same question: Has it never been done before?
I answered: It has been done by men. Although I heard a rumor about one lady in training in Riyadh but no lady has completed the Saudi board. (And this was before the social media era with Google, Facebook and LinkedIn when communication with outside world was with phones and fax. The new innovation with emails had just started and no one believed in them at the time so, yup I am that old!!).
My mom told me: What men can do, women can do better!! She followed up again with the trial and error lecture, so I did apply for Orthopaedic training.
As expected, I was the only female applicant at the interviews with 50 male applicants. Once successful, I worked without pay for one year just to prove that I was serious about the Saudi Orthopaedic board. Whenever I needed to change my calls or could not travel for rotations outside my city, the reaction I got was do it or change specialty! Of course, now it is assumed these restrictions all helped to toughen me. In reality, when you meet any of my trainers and ask about me they would say 'She is like a daughter to me, I helped her to get in'.
I did my main Paediatric Orthopedic training locally in Riyadh which I am very proud of. Then, I had a few months of attachments to get specific techniques in Bern Switzerland and Florida, USA where people called me the 'Girl from the desert' referring to my county where people think we live in tents and travel by camels. Being blessed with an understanding family during a time when girls were not supposed to enroll in the university (let alone travel aboard alone), I finally got through my training and the second hurdle became history!!
I've been a Consultant in Pediatric Orthopedics since 2010. Now there are more than 95 women in the Saudi Orthopaedic board, with 14 female consultants across different specialties. Applicants for the board are selected based on their qualifications rather than gender (and this happened after 3 ladies passed the board with excellent results).
I made it through a few administrative posts (which I did because I wanted to), and the female medical students gladly found a role model without me putting that on my 'to-do-list'. They know that a female orthopedic surgeon became an assistant professor, Chairperson of the Orthopaedic department in a university hospital, goodwill ambassador for the American Academy of Orthopaedic Surgeons (AAOS) and the International Musculoskeletal society (IMS) in the Middle East, as well as representative of the middle eastern ladies in orthopedics in IODA (International Orthopedic Diversity Alliance) and the Women in Orthopedics Worldwide (WOW).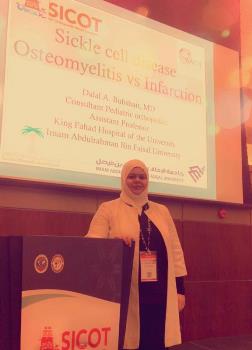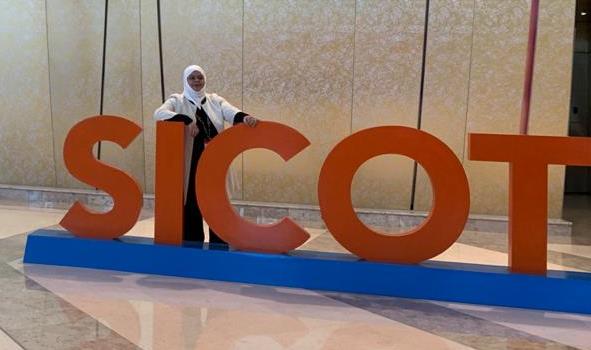 I got involved with Orthopedic ladies in the world during the 2019 SICOT Congress in Muscat, Oman when Prof Patricia Fucs (Brazil) started a SICOT Girls WhatsApp group that included the ladies who attended the Congress. This connection has gradually blossomed into a big WOW group with other wonderful ladies led by Dr Camila B Mattos (Sweden/Brazil), Dr Dawn Laporte (USA), Dr Jennifer Green (Australia). Some ladies have begun associations in their countries as well. They have inspired me to search and network all the Orthopedic women in the Middle East while spreading this positive energy and making us both seen and heard.
I am glad to say 'better times are here' for all the ladies in orthopedics (including Saudi Arabia). Although we are still working through a few issues, one thing is certain 'we are stronger together'.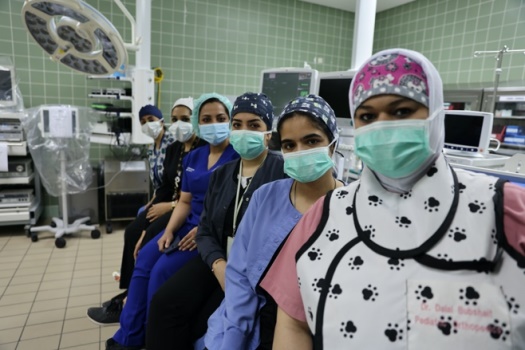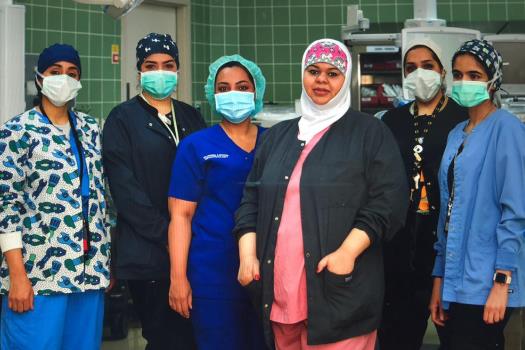 With the ladies in the OR